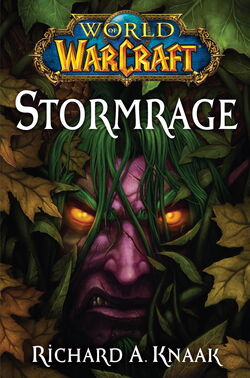 The book
, World of Warcraft: Stormrage, is set in the
universe of Warcraft
and offers those who know of that universe an in depth look into the life of one of the major characters from that game. We just got our hands on the review copy and the main general release is on the 23-Feb-2010. So, be sure to check it out in your local bookshop or on
Amazon
.
Those familiar with Warcraft or the
World of Warcraft
will find that the information given fits in with the "lore" that is known, but with a twist as it also delves into the mind of the young prince and soon to be vessel of the greatest evil that faced the world of Azeroth. Now, with that said, you should be able to get the picture of what this book is about. I don't want to spoil the fun so I would recommend you
grab a copy
as a true World of Warcraft: Stormrage fan to find out more.
Finally, the book is very understandable and well written so that even those who are not familiar with the universe for which it is written can understand and be captivated by its story line.
See the promo trailer here >>